HOME RENOVATION PROJECT MANAGEMENT WITH MINNIEDALE PROJECTS
Planning on transforming your living space with a revamp? Home renovation can be an exciting yet daunting endeavour filled with numerous tasks including design selection, budget allocation and contractor delegation. At its core, it necessitates adept project management to navigate successfully through its unique challenges. Minniedale Projects can guide you through the labyrinth of home renovation project management to ensure your domestic dreamscape becomes a reality. With a focus on practical guidance, our experienced team can equip you with vital tools and tips to keep your remodelling project steady and streamlined, to transform your home with minimal stress.
WHAT DOES HOME RENOVATION PROJECT MANAGEMENT INVOLVE?
If you're planning to renovate your home, you'll need a comprehensive project management approach to ensure that the job is completed on time and within budget. Home renovation project management involves planning out the entire renovation project from start to finish, establishing a budget and timeline for the project, producing and approving plans and drawings, researching and selecting reliable contractors and materials and developing and implementing a cost plan.
You may need to schedule inspections and obtain necessary permissions, delegate tasks and manage communication between all parties involved, negotiate contracts and oversee payments, monitor progress and make sure the project stays on track without costs spiralling, and ensure all renovations comply with local building regulations. To ensure that the project is a success, it's important to keep an accurate record of all costs and expenditures, before finalising the project's completion by determining adherence to all originally agreed deliverables.
By following this comprehensive project management approach, Minniedale Projects will ensure that your home renovation project is completed without any unnecessary delays or cost overruns. Our experienced team have the necessary expertise to oversee your build and deliver total satisfaction.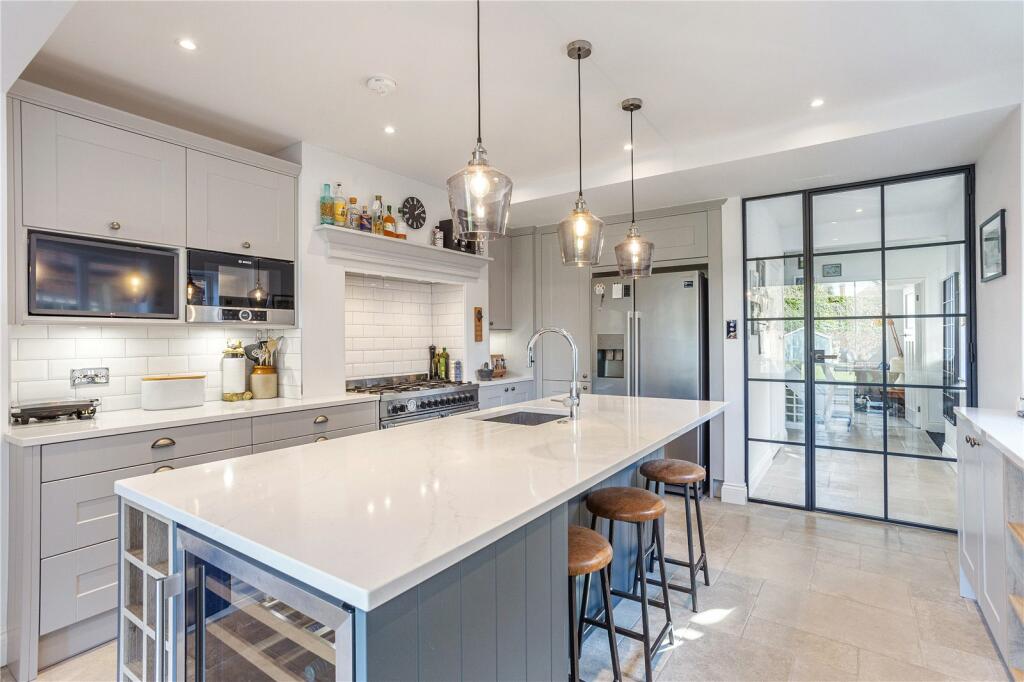 WHY IS IT IMPORTANT TO HAVE PROJECT MANAGEMENT FOR YOUR HOME RENOVATION?
Home renovations can be a complex and time-consuming process, so it's vital to manage the project effectively. Home renovation project management provides an organised and structured approach to decision making, helping to ensure that the best possible outcome is achieved. It also helps having the contingency to deal with any unexpected issues that may arise during the renovation process so they are identified and addressed quickly and efficiently.
Minniedale's project management team allow for a clear plan of action to be established, enabling the renovation project to be monitored and managed with a top down approach. We'll also make sure that all stakeholders involved in the renovation project are kept informed and can make contributions in a timely manner.
Construction project management is an essential part of any home renovation project, whether working with basements, loft conversions or managing grand scale projects completely refurbishing and renovating a period property requiring special permissions. Your Minniedale project manager can make the process that much smoother and more efficient. It is important to ensure that any project is managed correctly to achieve the best possible outcome.
CAN I MANAGE MY HOME RENOVATION PROJECT MYSELF OR SHOULD I HIRE A PROFESSIONAL?
If you are considering undertaking a home renovation project, no matter its scope, it can be a daunting task to take on yourself. It is important to consider both the cost and time involved when deciding whether to manage the project yourself or to opt for a professional. Hiring a professional home renovation project management consultant can help you save money in the long run, we can suggest alternative materials and designs that are better suited to your budget. Furthermore, we can provide you with tips and advice on the best methods to use for your project, sympathetic to the original design and with sustainability and the local area in mind.
Liaising with builders, consultants, planning experts, designers and various other contractors can quickly become overwhelming so it pays to call in the professionals to orchestrate the build from start to finish. You still get the final say on important decisions and retain control of your project, but our team take care of the day to day, focusing on delivering your dream.
By providing a timeline and detailed checklist to ensure that your project is completed on time and to your satisfaction, you're benefitting from our many years of specialist experience delivering similar projects both locally in West Sussex and further afield. This can be particularly useful if you are on a tight schedule or have other commitments to adhere to. With our expertise and experience, we'll help you to stay on track and make sure that your renovation project is completed to the very highest standard.
CALL IN THE EXPERTS
To find out more about why Minniedale Projects are the right choice for your home renovation project management, get in touch with us today and let's discuss your goals.